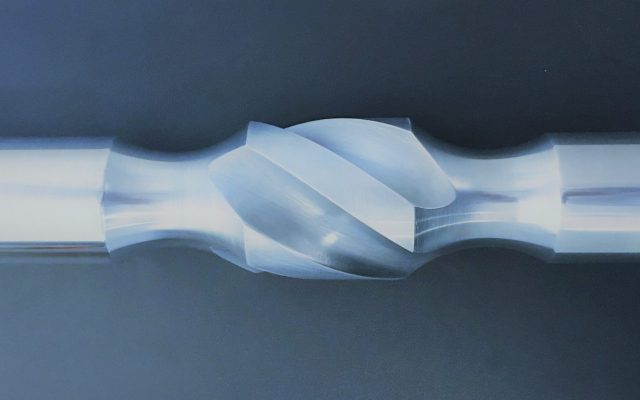 Overview
Our IT (Integral Type) Spiro-Torq® tools are generally used in open hole and can assist with hole cleaning, reducing the risk of differential sticking, reduce potential torque issues and can also protect the drill pipe tool joint against wear concerns. The application of a pro-casing chromium alloy on the blades also allows rotation in the casing, to address, for example, avalanche zones.
The major advantages of using the IT Spiro-Torq® tools are:
They assist with cutting agitation
They reduce differential sticking risks
They reduce downhole torque and drillstring harmonics
They are unaffected by use of any type of wellbore fluids
They can reduce drillstring wear
They can be utilised in standard, HP/HT and geothermal drilling conditions
The one-piece tool is manufactured from 4145H modified steel and can be used for a recommended minimum of 350 rotating hours before it is required to be inspected.
The key features of the tool are:
The tool is a one-piece manufacture made from 4145H modified steel
The fluted upset increases flow area of drill cutting returns and therefore minimises the effect of E.C.D and maximises hole cleaning action.
The contact area of the blades is dressed with a casing friendly chromium alloy.
The specially grooved mandrel provides flexibility and minimises the risk of cuttings pack-off.
The tool is manufactured in accordance with the latest NS1 specifications
It can be inspected to the latest NS2 and DS1 criteria as per customer requirements
Range of connections, covering both API and high torque types, from NC38 through to 6 5/8 FH
Currently has been a100% failsafe design.
Drilltech Group around the world

Regional Hub
Operating Area